McCullough Gulch July 17, 2006

Distance: 1.4 miles 1 way

Times:
To lake: 1 hour 45 minute
Return: 1 hour 10 minutes (with some extra time for photography)

Hikers: Don, Marina, David Radlauer, Julie Schwartz, Madalyn Radlauer, Huey

Rating: Moderate

First the map, formatted to print on an 8.5 by 11 inch sheet of paper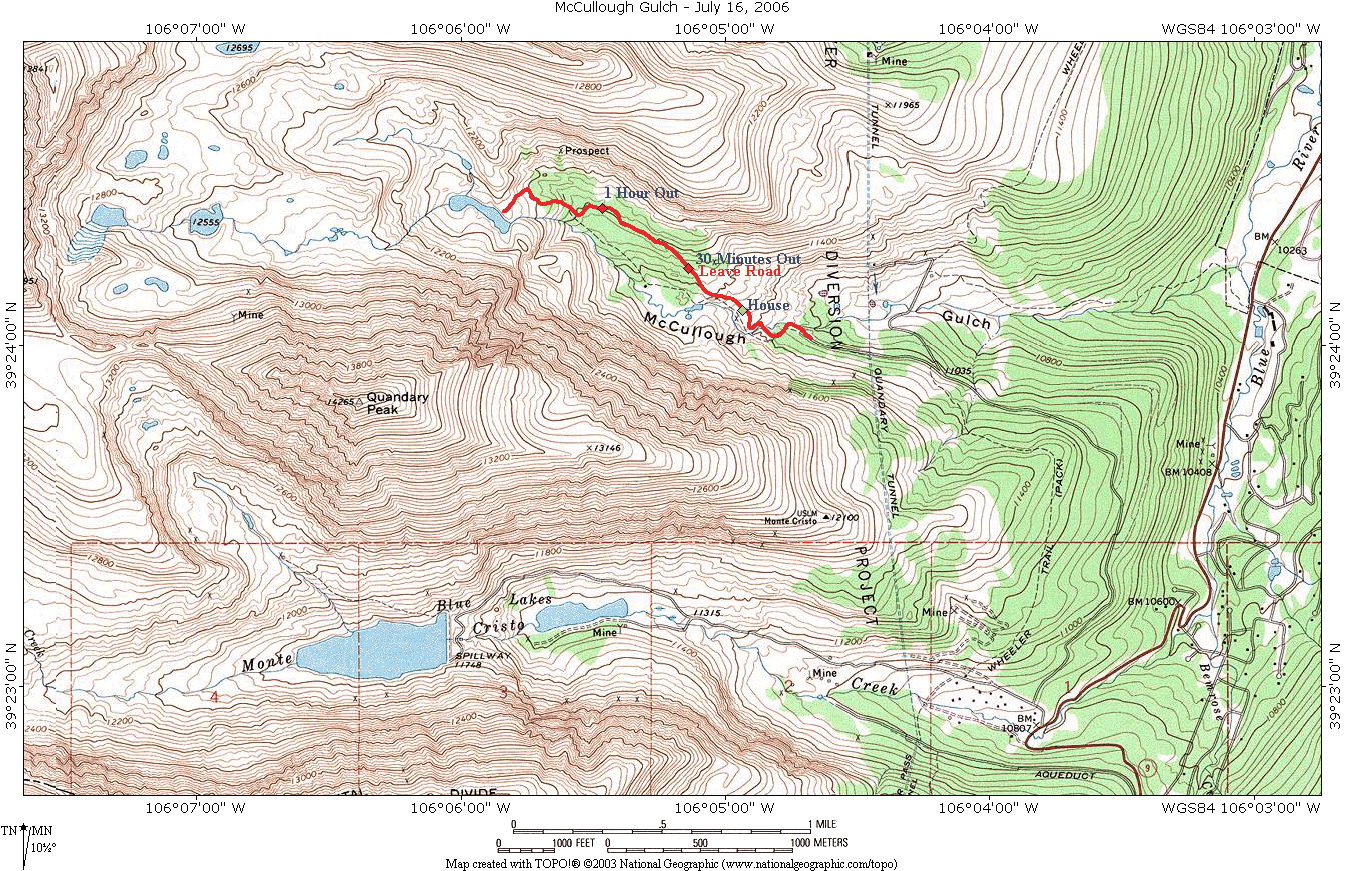 The profile:





The day was a pleasant day for the hike. While not quite a walk in the woods, it is certainly not a 14er (although you are in the shadow of Quandary, and even go by the trail head for the main trail for that mountain on your way to the trail head for this hike.

There were many wildflowers I took photos of on the trip and I will get another web page with those pictures in the future. The scenery at the end of the trail was stunning. This is a hike I rate as a must take. The scenery is easier to obtain than any of the 14ers, or another of my favorites, the Lenawee Mountain. I will probably use this hike when I have visitors in town that would like a 3 to 4 hour outing.

The trailhead starts at a diversion tunnel to move water from Summit County to the Atlantic side of the Continental Divide (I am told for Colorado Springs). The road ends at the trail head. The elevation here is approximately 11,100 feet.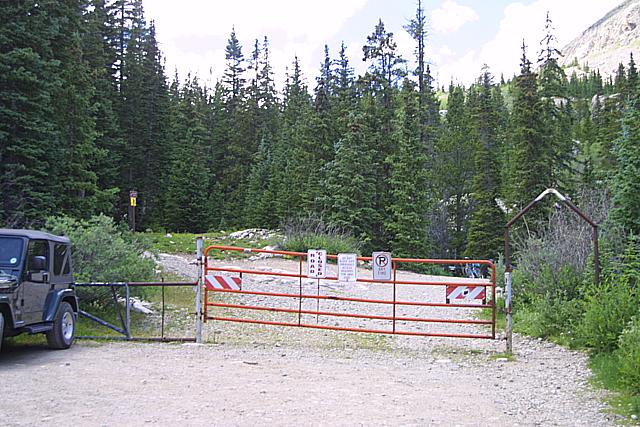 Walk through the arch on the right of the gate and the road (the trail starts out as a road) is off to the right: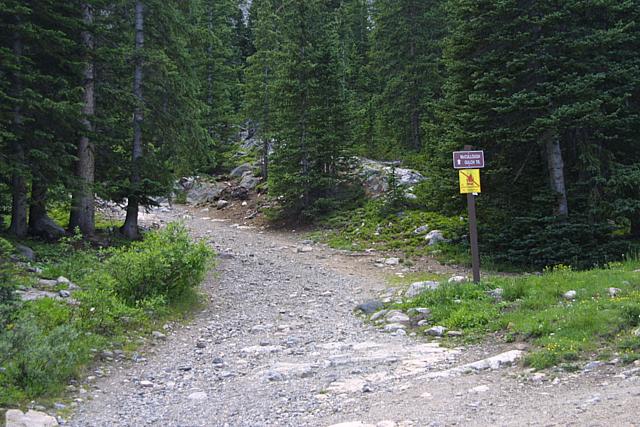 But be sure to look at the water before heading up the trail.

At approximately .35 miles you come to a house on the left with a no-trespassing sign: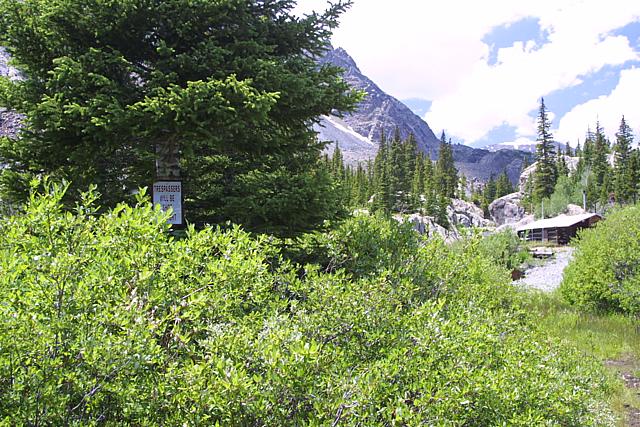 At about 0.6 miles (and 30 minutes out) you leave the road for a trail. There is a sign so you should not miss it:




The trail is to the left while the road continues sharply to the right. As you can see in this picture, the trail while not a road is wide and easy to follow.

There is some scree on the trail: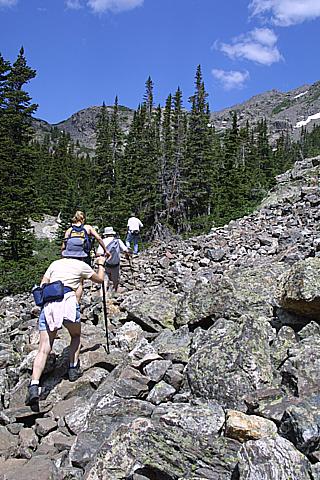 at one of our rest stops, I noticed a formation of quartz :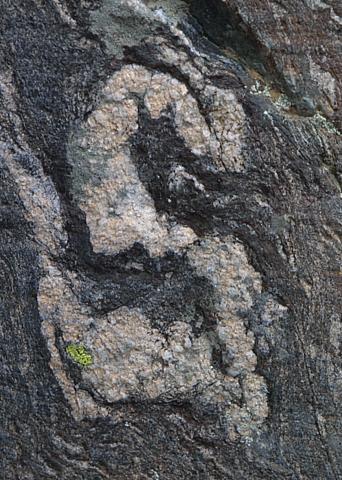 Must be for my last name :-(

Going up towards the lake you pass a number of waterfalls, here is one: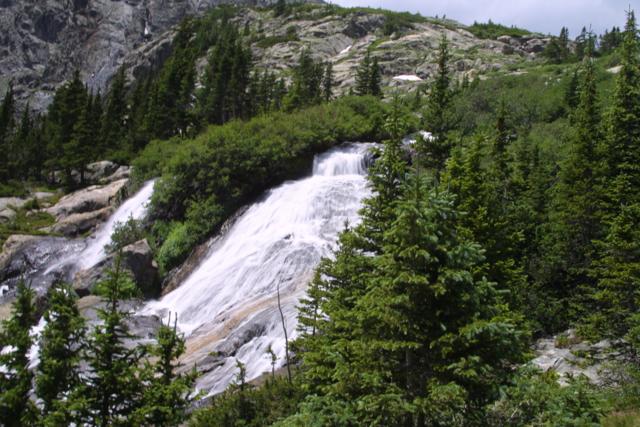 The lake was reached in an hour and 45 minutes. We spent some time up there, had lunch, took lots of pictures.

Here are some stitched pictures from the lake area:





This is looking more or less west. The rest of the group can be seen in the lower left foreground.

Looking towards the east (where we hiked in from):




The water in the lake was very clear:





An attempt to compose a picture: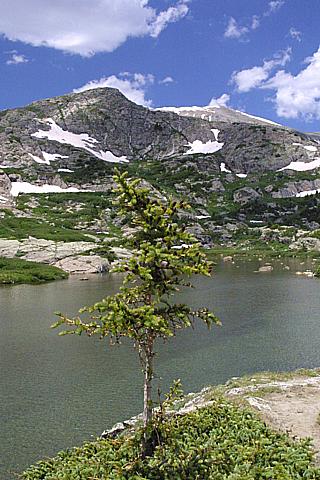 On the way back down, one additional stitched picture looking to the east:





The road we drove in on can be seen in the center.




Feedback to:

This page last updated July 26, 2006