Lilly Pad Lake from Ruby Ranch June 20, 2004

Distance: 4.53 miles one way (1.65 if from Ryan Gulch Road)


Duration: 4 hours 40 minutes round trip (2 hours if from Ryan Gulch Road) not including time at the lake.


Hikers: Don, Marina, David, Athena, Minerva


Somehow back in 2004, this page never got written, so two years later with my memory perhaps a bit fuzzy, I am getting this one done.

Here is a large topo map (should print to 1 page in landscape mode)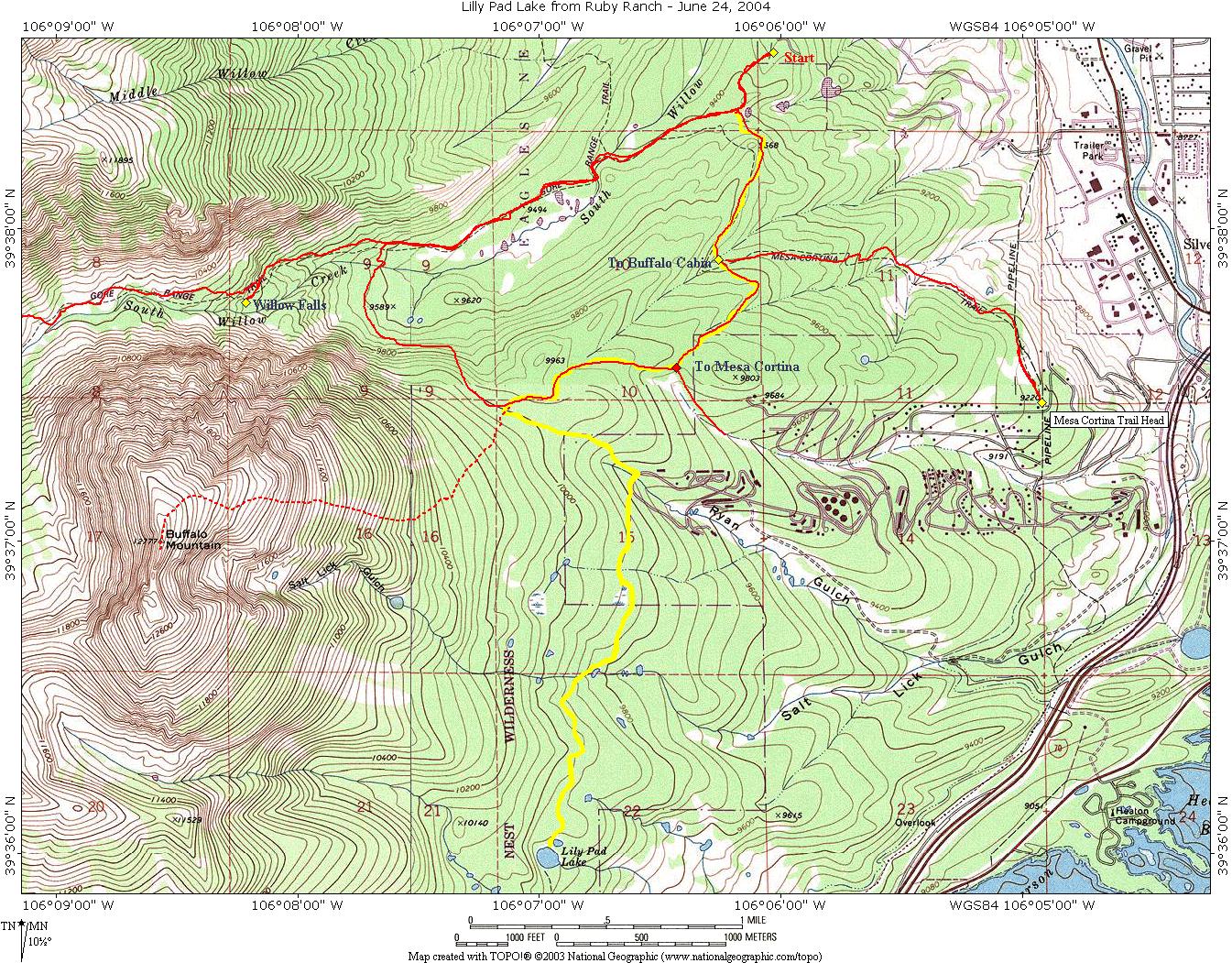 On this map in red I have put other trails that I have hiked by combining files from each hike. The Buffalo Summit in dashed red is probably not accurate anymore as the trail has been re-routed.

The trail for this hike is in Yellow.

Here is the profile:





The high point of this particular hike is at the junction of the trails from Mesa Cortina, Willow Falls, Buffalo Cabin (or summit) and the Widlernest trailhead.

The table of distances and time of day:




We left the house at about 11:30, and hiked towards the Buffalo Cabin trail. At Noon we left the Mesa-Cortina for the connecting trail to the Buffalo-Cabin trail (I need new pictures as more trees are down). At 12:15 we joined the Buffalo Cabin trail that enters from the Mesa Cortina development. At 12:30 we turned towards the Widlernest trailhead, which is marked by this sign: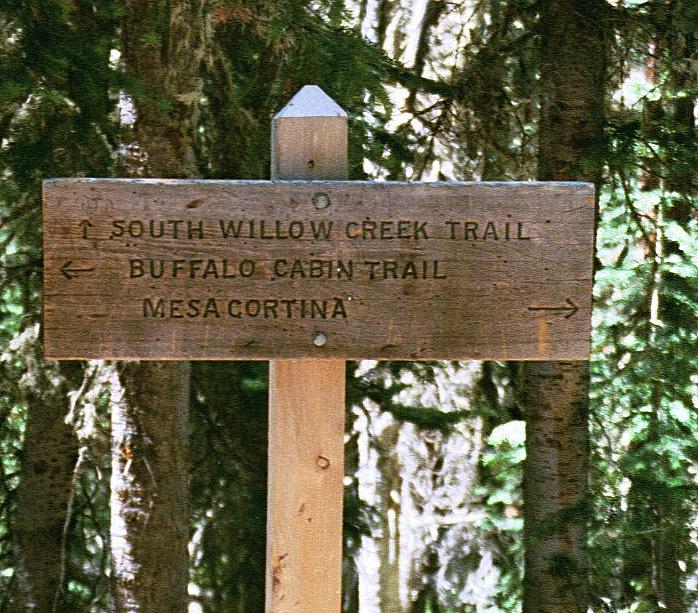 This is the sign you see if you came up from Wildernest. Heading to Wildernest, this sign is at your back. At 12:50 we hit Ryan Gulch road where both the Buffalo Cabin as well as the Lilly Pad Lake trailheads are. Lilly Pad is a bit further up the road from the Buffalo cabin:

Head up the road and the road will disappear and turn into the trail. At 1:24, the trail from Salt Lick comes in and joins: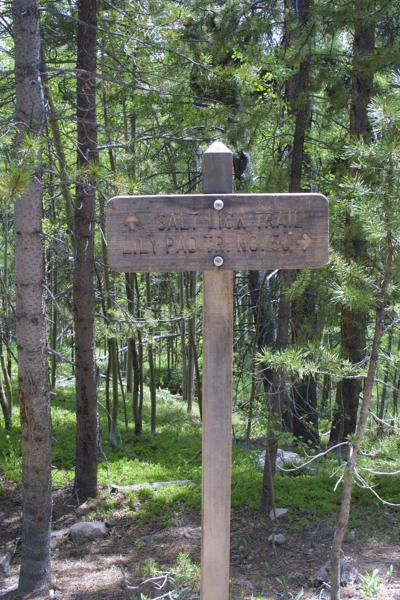 Just before you reach the lake, you skirt a small pond with lillypads: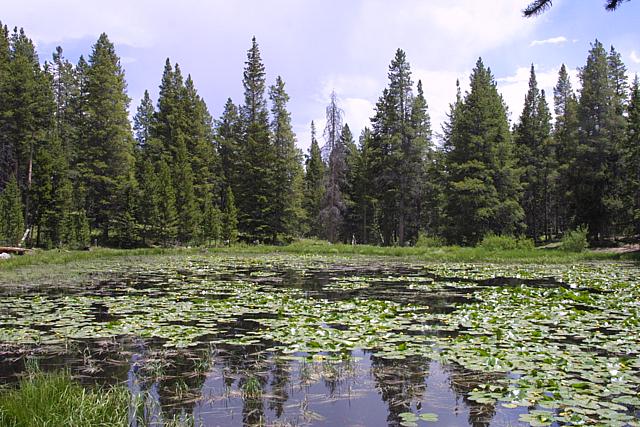 Then to the actual lake:

The trail, continues on to the Frisco I-70 Exit 203 trail head that also serve Eccles Pass. However, we turned around at this point and headed back home before the afternoon thunderstorms hit.

Feedback to:

This page last updated July 8, 2006